Of all the political parties in the UK, it's UKIP who have been the biggest wild card. Formed from a set of disillusioned Conservatives who broke away to build their own party, UKIP has been difficult, a thorn in the side of their former party for years. Even the entire EU referendum was proposed by David Cameron to get the rebels in line. Last year, the United Kingdom Independence Party was one of the staunchest supporters of the leave campaign and celebrating across the country when the result came; Nigel Farage declared Brexit the UK's Independence Day and despite only having a single MP in parliament, the party nevertheless made their mark.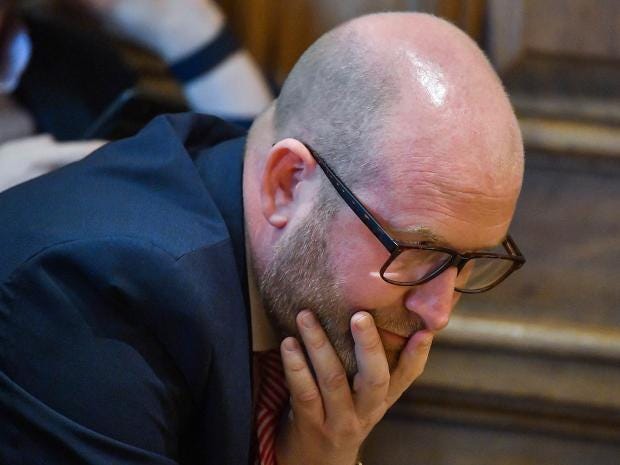 Almost one year later and UKIP is singing a different tune; its entire namesake was based on leaving the EU and once they got what they wanted, the tide began to change for the party. Nigel Farage would step down on July 4th 2016, having achieved his goal and was replaced by Paul Nuttall who has proven to be an incredibly weak leader; his lies concerning Hillsborough and the bending of the truth in general have dragged his reputation through the mud, putting a lot of people off UKIP as a whole. Media coverage slipped away as Farage went off to join the LBC (Leading Britain's Conversation) radio station, directing much of the traffic towards him instead. There may also be a problem with funding for individual members as well. In the lead-up to local elections I spoke to a UKIP candidate who said that they had no team, no office and hardly enough funding to get their message out. All they could do was man the polling stations from time to time; when a party is this weak on a local level, it's hard to see them making an impact.
Is UKIP on its way out? Maybe; the local elections on May 4th 2017 saw the party lose almost all of its seats on councils all over the UK, setting them up for "annihilation" at next month's election. This is sure to be good news for the Conservatives as many members of UKIP may re-join their side through assimilation as the June General Election approaches. Just as the Liberal Democrats lost massively in 2015, the same now happened with UKIP. Why? Because no one can take them seriously anymore. But ironically as they spiral down their outlandish ways have been adopted by both press and politicians. Speak to the people in loud, simplistic repetition and you'll win them over in no time. By playing to people's fear and anger it was UKIP's ideas, not their political strategy that stood out recently, so much so that the Conservatives have adopted this mind-set too.
Recently Theresa May scolded the EU for apparently interfering in the upcoming UK elections in June. This manner of speech combined with the papers following along is a nasty way of framing proceedings, painting a superiority complex, something personified by the party's 2015 slogan: "If you believe in Britain, vote UKIP". Alex Salmond, the former leader of the Scottish National Party hit it on the head recently: "The sort of extreme language that Theresa May used in Downing Street the other day, that could have come from Nigel Farage". Sadly with such a massive disengagement with politics nowadays, this divisive in-your-face attitude is quickly becoming the norm when it comes to winning votes, especially in the right-wing campaigns. In the end, UKIP was a party that could not be ignored; they may not have made it into parliament but their mannerisms did and that could stick around in UK politics for a long time to come.
(All images used for the purposes of review and criticism under fair use)